Witty Health Campaign : Apple has started a new health campaign, which is telling users about the security of privacy data.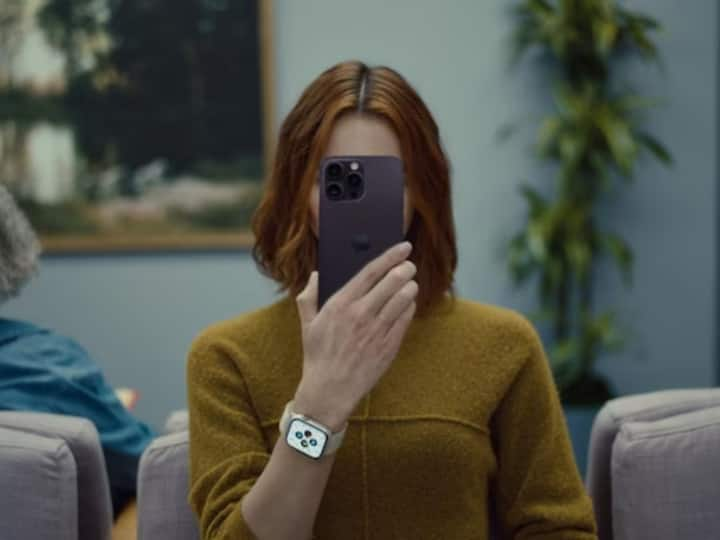 ( Image Source : Apple )
Apple Witty Health Campaign
:
Apple has started a new campaign. Apple is making users aware of Provacy by sharing health data with its Health app. As a part of the campaign, Apple has released a new advertisement which is targeting the competitors. Apple has not highlighted the name of any company, but the ad shows how the companies track users' step count, menstrual cycle, heart rate and fitness activity. Apple's advertisement has said that this is your health data, you are sharing it. What was at the end of the ad? Apple also increased its own. Apple assures that users' data is safe with Apple.
Apple highlights its privacy practices

According to Apple, Apple's Health app and HealthKit have been designed with privacy in mind. Apple's official website also has a post highlighting its privacy practices. Under the health section, the company said that iPhone and Apple Watch users with the latest OS version and 2FA enabled can back up their data in a way that even Apple can't read it. When iPhone is locked with a passcode or Face ID, health and fitness data in the Health app is encrypted. However, your Medical ID is not encrypted.
How to review data?

The website states that apps that work with HealthKit cannot share data. Apart from this, Apple also gives the option to review the health data shared with other apps. If you also want to review your sharing data, then open the Health app. Simply tap on your picture at the top right. Now below Privacy, tap on Apps or devices. Now you can review everything from here. Let us tell you that Apple's flagship Fitness Plus program has not yet started in India.